"Training/Curriculum Development for e-Learning Solutions and Professional Services."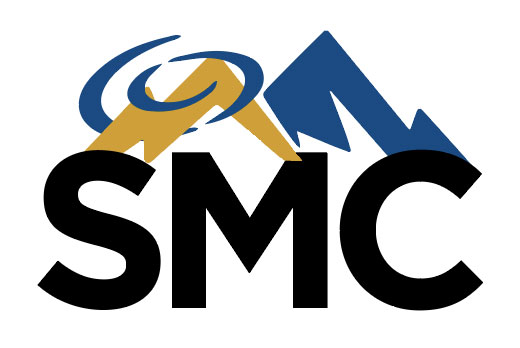 OUR PRIMARY FOCUS IS TO CHANGE THE APPLICATION AND IMPACT OF TRAINING AND ORGANIZATIONAL DEVELOPMENT THROUGH THE INNOVATIVE USE OF TECHNOLOGY AND A FOCUS ON OUR CLIENTS' TOP PRIORITIES.
We recognize that we are entrusted to support our client's missions, and they directly impact our national interests. We succeed by focusing on performance acceleration using an innovative and unique blend of training solutions.
SMC JV LLC (SMC) is a joint venture (JV) headquartered in Oviedo, FL, and composed of St. Moritz Enterprises, LLC (St. Moritz) and Team Carney, Inc. (Carney). SMC places the customer first and provides a unique blend of training support services and products that enable individual, collective, and unit readiness and proficiency. SMC has developed and delivered custom and off- the-shelf learning content in support of federal agencies and the Department of Defense (DOD) for over 25 years. This includes both projects performed as a prime contractor as well as for commercial clients whose customers are federal agencies of the DOD.
SMC leverages ISO 9001: Quality Management (QM) compliant processes and procedures. Our QM systems and policies ensure processes are in place to perform quality work on schedule and within budget. SMC specializes in creating positive performance outcomes for our clients at the individual, team, and enterprise levels. Our training curriculums integrate experienced subject matter experts (SMEs), award-winning instructional design, and proven technical skills to deliver effective and engaging performance-based solutions.
Our training solutions span the entire spectrum of modalities, including mobile apps, short- format learning geared towards mobile learners, online learning, interactive courses and activities, coaching and mentoring, instructor-led solutions, and virtual instructor-led solutions. All our solutions utilize learning sciences to develop interventions that positively impact performance outcomes.
St. Moritz Enterprises, LLC (St. Moritz) is the Managing Member of SMC and is a Small Business Administration (SBA) certified Economically and Socially Disadvantaged Small Business (8(a)). Additionally, St. Moritz is a Department of Veterans Affairs (VA) Certified Veteran Enterprise (CVE) Service-Disabled Veteran Owned Small Business (SDVOSB). St. Moritz has provided technical, contract, and SME support for analysis and subsequent requirements documentation for military and commercial training systems. St. Moritz has over 40 years of combined experience providing high-value SMEs, training system analysis, requirements development, program management, leadership coaching, and technical training. They provided engineers and testers with clearances to U.S. Army Aviation's AVCATT program and other DOD contracts. St. Moritz prides itself in their uncompromising focus on mission readiness, quality standards in program management and execution, and a clear commitment to serving its customers and employees.
Team Carney, Inc. (Carney) is an SBA-certified Small Business professional services firm located in Alexandria, VA, which focuses on ensuring rapid realization of desired performance for individuals, teams, and organizations. Carney works exclusively with Federal Government agencies. We offer extensive experience managing agency and enterprise level learning programs of all types, from single courses to highly visible, complex learning programs. We have expertise in providing training using several delivery methods, including ILT, Web-based/virtual ILT, computer-based training (CBT), Web-based training (WBT), and mobile applications. www.teamcarney.com
Management and Quality Control
Program/project management
Learning and customer data collection, analysis, and reporting

SharePoint management, maintenance, and enhancement
Improved Decision Cycle Effectiveness
Enhanced Mission and Organizational Performance
Created Agile Learning Organizations
Facilitated Shared Understanding Through Collaboration
Established Effective KM Programs
Data and product quality control measures/methods and assurance tools
Documentation standards for quality control
Performance management/enhancement
Customer Focused Adaptability

Planned Subcontracting
Corporate Financial Resources
Cost Control
Security
Corporate and Financial Resources
Human Resources
Recruiting and Retention
Compensation
Training Plan and Methodology
Instructional Design Capabilities
Analyze, Design, Develop, Implement, Evaluate (ADDIE) Methodology




Analyze: Task Analysis and

Gap Analysis
Design
Develop
Implement


Evaluate
508 Trusted Tester
Hearing Impaired
Mobility Impaired
Sight Impaired
Limited Cognitive,Language, and Learning abilities
Flash to HTML5 Certified
Assessment
File Conversion
Verification and Augmentation
Delivery and Deployment



Adobe Experience Manager Provider